Intelligent as-built portal for industrial digital twins
Industrial sites adapt faster with
that empower all teams in minutes
Samp delivers intelligent as-built portals in days to make industrial sites more sustainable.
At Samp, we believe that a sustainable environmental and energy transition starts with quickly modernizing existing industrial facilities. We are convinced that our solution can be a catalyst!
Environmental and economical challenges urge owners and operators to adapt much faster than ever before to new processes and feedstocks. And yet, the pace at which a site can evolve is severely limited by highly inefficient methods and processes.
Samp reduces to a few hours – instead of weeks or months – the time needed to prepare, execute and capture any intervention on site. On our streaming SaaS portal, all teams speak the same language, consolidated around an always up-to-date 3D point cloud of equipment and systems. Our solution enables faster turnarounds, smooth handovers and better asset management, allowing facilities to adapt faster.
A stepwise approach to deliver your digital twin in days
Perform a simple scan of the facilities using market standard techniques: static or mobile laser scans, smartphone photogrammetry, drones.
As an option, add your existing P&ID to get more value and to improve their consistency. Give your teams the power of intelligent P&ID!
In a matter of days, our streaming web portal is live with your equipment in 1D/2D/3D. All stakeholders speak the same language with no training
CONNECT SYSTEMS OF RECORD
If desired, use our APIs and connect your existing systems of record to unleash even more collective value, without any heavy migration.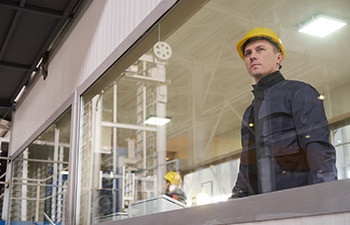 Whatever stage of the industrial asset lifecycle you are involved in, Samp can help you get closer to reality, speed up and secure collaboration, identify orphan equipment, update technical documentation faster than sites change. The result is better quotes, faster execution of service contracts, increased plant uptime, reduced pre-visits and work exposure. Overall, this means improved safety and auditability, with better financial predictability, and a longer-term business outlook.
Whether you manage a single plant or a fleet of sites, whether your facilities are on-shore or off-shore, we can help you build and maintain a twin within days. Major milestones in a plant's lifecycle, such as handover from EPC to operator, change of ownership, revamping or decommissioning, provide an opportunity to implement a safer and more efficient way of working with your extended teams, regardless of the quality of your technical data.
When preparing a quote for operating a facility on behalf of the owner, be sure to maximize that short window of time by taking advantage of as much technical information as possible. Turn your initial site visit into a unique opportunity to capture the current condition of the facility. Make a bid that will beat the competition with an already operational digital twin, while giving you increased confidence in your future service contract margins.
Testing, Inspection, Certification
Digitize your assessment services throughout the life of the asset and keep a reliable version of the truth available to experts, authorities, and end users.  Go to an unprecedented level of granularity by hosting a twin of equipment and systems, even when little or no original engineering data is available, without remodeling.  Locally update the state of the digital twin after an inspection with simple smartphone photogrammetry.
Engineering Services, EPC
Upscale the value of your engineering services offering by delivering digital twin as a service, powered by your qualified staff. Improve customer retention with longer-term contracts that ensure continuous synchronization of technical documentation with the as-built facility. Accelerate or automate the production of technical deliverables when working on brownfield projects with little or no existing input information.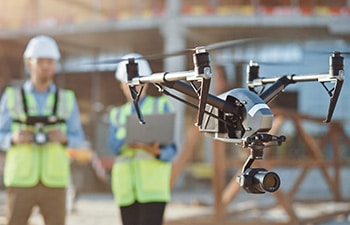 Extend the reach of your scanning services by delivering your scanning campaigns on a purely web-based portal, designed from the ground up for the industry. Leverage your surveying and topographic expertise to consolidate valuable field data into a single viewer: maps, aerial and drone orthophotos, laser scans, photogrammetry or videogrammetry, and georadar can now be securely viewed, updated and shared in one place.