Your AI-generated visual workspace
Samp connects your 3D reality capture with your engineering data on a continuous basis, enabling you to spot inconsistencies.
Modification projects and maintenance services benefit from a shared reality, visible to everyone in a matter of hours.
Industrial sites and projects no longer suffer from hard-to-find outdated and incomplete technical information!
Whatever stage of the industrial asset lifecycle you are involved in, with Samp you can get closer to reality: speed up and secure collaboration, identify orphan equipment, update technical information faster than sites change.
The result is better quotes, faster execution of service contracts, increased plant uptime, reduced pre-visits and risk exposure. Overall, this means improved safety and auditability, with better financial predictability, and a longer-term business outlook.
ENGINEERING SERVICES, EPC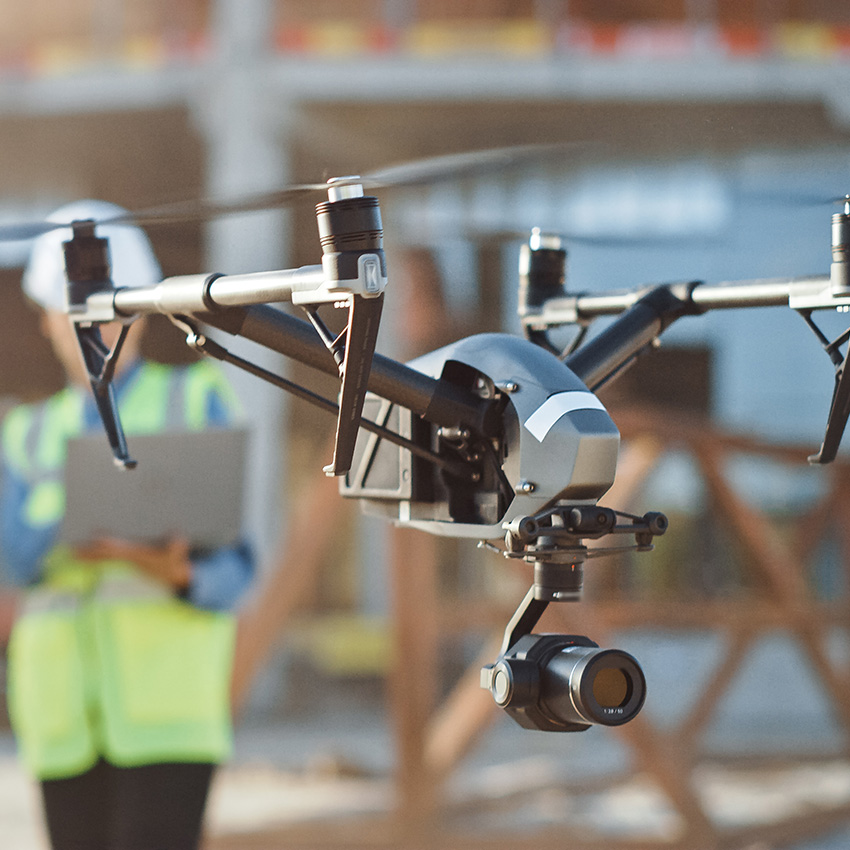 As part of its digital transition, Teréga's objectives are to facilitate access to information and improve the quality of the data made available to operational and project teams.
Our surface and underground industrial assets evolve regularly for safety and process optimization reasons. We need a solution that allows us to host and share the data collected in the field, while enriching it with information from our existing systems of record.
We chose Samp because it will allow employees to interact with a faithful as-built model in their daily maintenance, inspection, or project activities. This portal should become the gateway to engineering and operations data.
The perfect knowledge of the facilities we manage on behalf of local authorities is one of the success factors of our missions.
The as-built digital twins of the operated sites, an up-to-date representation of the actual infrastructure, improve our technical performance and reduce our risks thanks to easier access to information, continuous data cleansing, optimized preparation of studies and works.
As a result, trust is improved between all stakeholders involved on site, from our operators to our subcontractors, without forgetting our customers, who benefit from greater transparency in our activity.
As a surveying and engineering company, SURVEY's mission is to address our clients' issues by providing a better understanding of their assets in their environment.
Samp brings intelligence to traditional 3D scans and goes beyond the limits of BIM by making it easier to update data. Connecting 3D visualization to P&ID and CMMS is the first step towards Industry 4.0.
Being able to provide our topology, surveying and engineering services through a single digital twin brings more value to our clients.
As a pipeline operator and service provider, TRAPIL has always strived to find the best solution to its own issues and those of its clients.
With more than 70 years of operating experience, TRAPIL considers Samp as the right solution to tackle the challenges imposed by legacy infrastructure, where various data is still difficult to aggregate and keep up-to-date.
TRAPIL supports and promotes the partnership between its subsidiary SURVEY and Samp to provide its customers with the most pragmatic digital twin solution.
As Storengy does not have a 3D CAD model of its facilities, Samp allowed us to quickly establish a functionally rich digital twin without a CAD model, and the 3D scans are a very accurate representation of the reality on the ground.
Beyond that, we were able to aggregate our existing data sources, now accessible through Samp's 3D streaming portal: document management system, data historian, asbestos database and soon our maintenance management system.
The digital twin is a great solution that offers a 1D/2D/3D context to all our data, whether for operations, maintenance, engineering, remote expertise, training or communication.