Industry thought leadership meets Machine Learning expertise
Laurent Bourgouin
PhD and over 15 years of experience in the energy industry. Laurent has occupied several key roles within various large organizations, like ENGIE and Wood Plc, before becoming Technical Director for Dassault Systèmes.
Shivani Shah
Masters Degree from Grenoble INP and a PhD from CEA Saclay. Shivani's research focuses on Unsupervised Machine Learning for Large Datasets. She has extensive experience with Graphs for solving Machine Learning tasks on several types of datasets.
Guillaume Delarue
Former co-founder and CTO of HomeByMe (acquired by Dassault Systèmes), Guillaume combines world-class expertise in web 3D (8 patents filed) with 25 years of experience in managing large product & development teams.
Thomas Grand
Former Vice President of the Energy & Materials sector at Dassault Systèmes, Thomas is experienced in the process and energy industries, software go-to-market and international business with Fortune 500 companies.
Chayan Toufan Tabrizi
3D Machine Learning Engineer
An engineer from IMT Atlantique, specialized in Data Science and Computer Vision, Chayan is an expert in the development and optimization of 3D Deep Learning algorithms.
David Gayerie
David is a developer with 20+ years of experience in designing and implementing B2B solutions for large companies. Since 2009, he has been involved in many agile teams as an extreme programmer and scrum master. David is also a trainer and shares his passion for software engineering.
Alexandre Pierson
With a Masters Degree from Toulouse INP, Alexandre is an experienced fullstack developer of web applications that involve geospatial data. He is a handball fan and player and a lover of the outdoors, especially the Cantal mountains.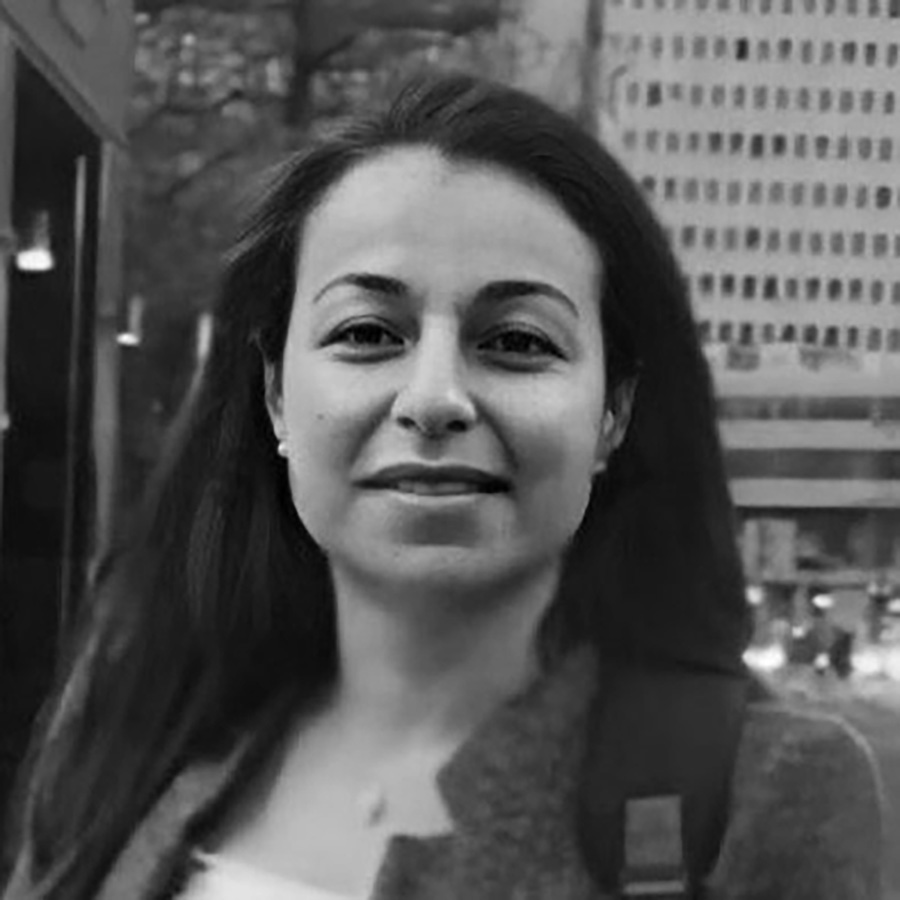 Nachwa Bakr, PhD
3D Machine Learning R&D Engineer
With a Masters Degree and PhD from Université Grenoble Alpes, Nachwa worked for several years as a researcher with INRIA. She is passionate about Computer Vision and Machine Learning, and a talented charcoal and pencil drawing artist.
Léonard Marsault
An engineer who studied at Ecole Centrale de Nantes specializing in robotics, Leonard has worked for several years as a 2D computer vision engineer. He is now exploring a whole new dimension at Samp as a 3D computer vision engineer.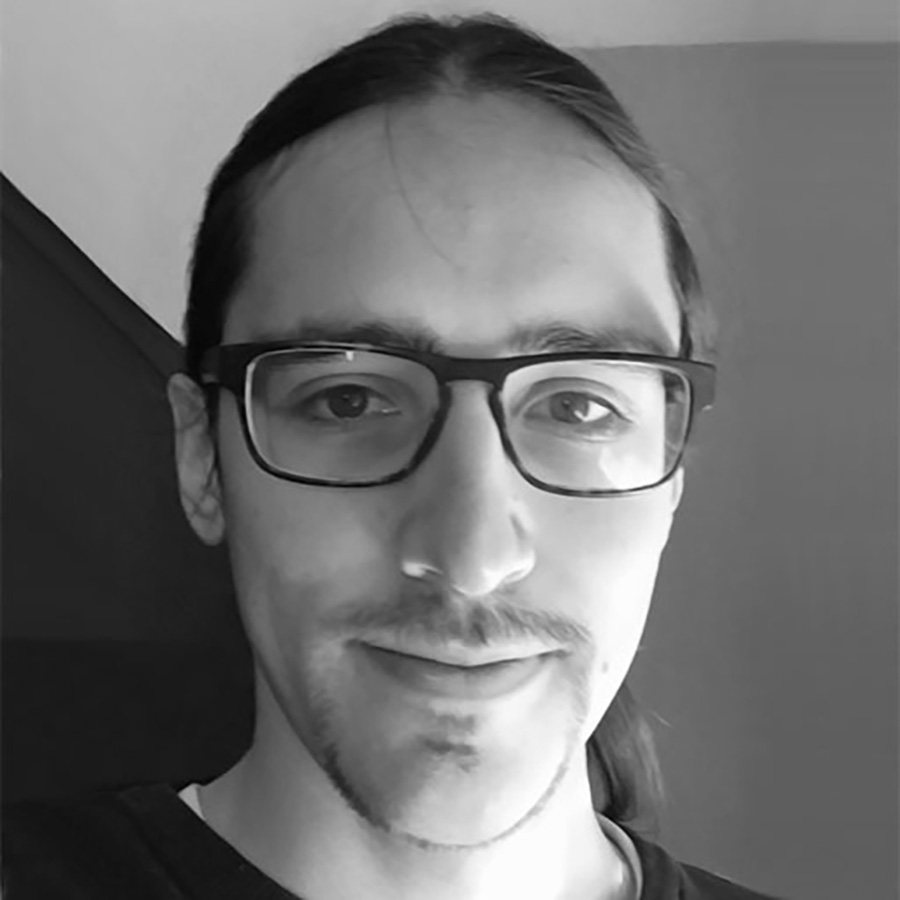 Armand Zampieri
Machine Learning Engineer
Armand is an engineer who studied at Arts et Métiers Paristech and specializes in compter vision for embedded systems. Armand has experience in the optimization of deep learning algorithms and GPU programming.
Pablo Sánchez
With a Masters Degree in Machine Learning and experience working as part of the customer analytics department in a telecom company, Pablo now specializes in converting cups of coffee into efficient algorithms for graph matching.
Sébastien Duboc
Passionate about coding since the age of 9, Sébastien graduated from 3IL school and is fullstack development engineer. He is experienced in 3D and point-cloud for metrology. Sébastien also experiments plastic recycling for 3D printing.
Constantin Greffe
Constantin is an experienced fullstack developer of highly scalable cloud-based web applications. Watch your cheese, as Constantin can also consume it in a very scalable way !
Valentin Jollet
Valentin is a graduate of ISEP, with a specialisation in data intelligence. He is experienced in supporting clients at all stages of the engagement lifecycle. Valentin is a sports fan and has been playing handball for over 10 years.
Nikola Primetica
Nikola holds an engineering degree specialized in Industry 4.0 from ESILV and a UCLA Cybersecurity certificate. His expertise in both fields allows him to understand and anticipate the technical needs of his clients, ensuring their success and satisfaction.
Veselin Doychinov
Machine Learning Engineer
Veselin holds a Master's in Applied Mathematics. He is a passionate scientist with a particular interest in physics. Veselin is eager to continue learning and pushing the boundaries of machine learning and computer vision.
Dmitry Anisimov
With a master degree in applied mathematics and PhD in informatics, Dmitry is particularly interested in geometry processing and scientific visualization. He is now exploring the whole new world of problems arising when processing large-scale industrial plants.
Loic Landrieu
Loic is an academic expert in large-scale remote sensing applications such as the semantization of LiDAR point clouds. Loic holds an engineering degree from Ecole Polytechnique and a Ph.D. from ENS.
Pascal Poulain
Expert consultant in Web 3D
Pascal is an engineer who studied at Ecole Centrale and has 25 years of experience in the development of software for industry. He is an expert in 3D data conversion and integration, including in nuclear industry applications in France and Russia.
Dominique Gardy
Dominique is a former senior executive at Shell, with 40+ years of experience in both Finance and Operations across the world. He was also a senior advisor at Bain & Company.
ChatGPT
ChatGPT is a large language model trained by OpenAI. Despite its wit, it is not a person, but a program designed to assist with answering questions, reviewing and structuring information, on a wide range of topics and in multiple languages (human languages and machine languages).