La semaine dernière, dans le cadre de notre travail avec plusieurs industriels français de l'énergie, nous avons eu l'opportunité d'initier un partenariat avec l'Agence de
Read More »
En 1990, naît une simple brique technologique qui va révolutionner nos vies : le fameux "HTTP" Hypertext Transfer Protocol — HTTP/1.1. En 1997, la norme
Read More »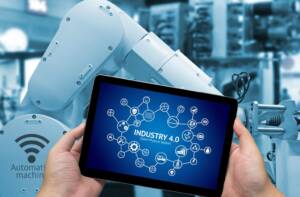 Dans l'industrie lourde et en particulier dans l'industrie de procédés (énergie, chimie, utilities), mieux vaut une absence totale de transition numérique plutôt que des initiatives
Read More »
Description
How to onboard young digital talents who have had little or no exposure to your industry?
At Samp, we hire millennials who are digital experts but who also need to understand large industrial facilities. Interesting challenge!
As part of our "industrial onboarding", we created a series of short videos called "Tales of the industry" which transpose well-known stories to the industrial world in order to give our young hires a glimpse of what digital transformation of industrial sites is really about.
We are sharing one such video per week in the hope that they could be useful to some of you. We'd love to hear your similar experiences.
Links